Gilchrist Golf Cars is the authorized XSeries golf car dealer for the greater Sacramento area.
The MadJax XSeries comes outfitted with the stylish Storm body kit and is available in 6 colors.  Choose from a variety of premium seating and tire & wheel options.  A 3-year bumper to bumper warranty, a 4-year replacement plus an additional 4-year's prorated Reliance Lithium battery warranty, and in-stock replacements parts & accessories makes owning the MadJax XSeries easy.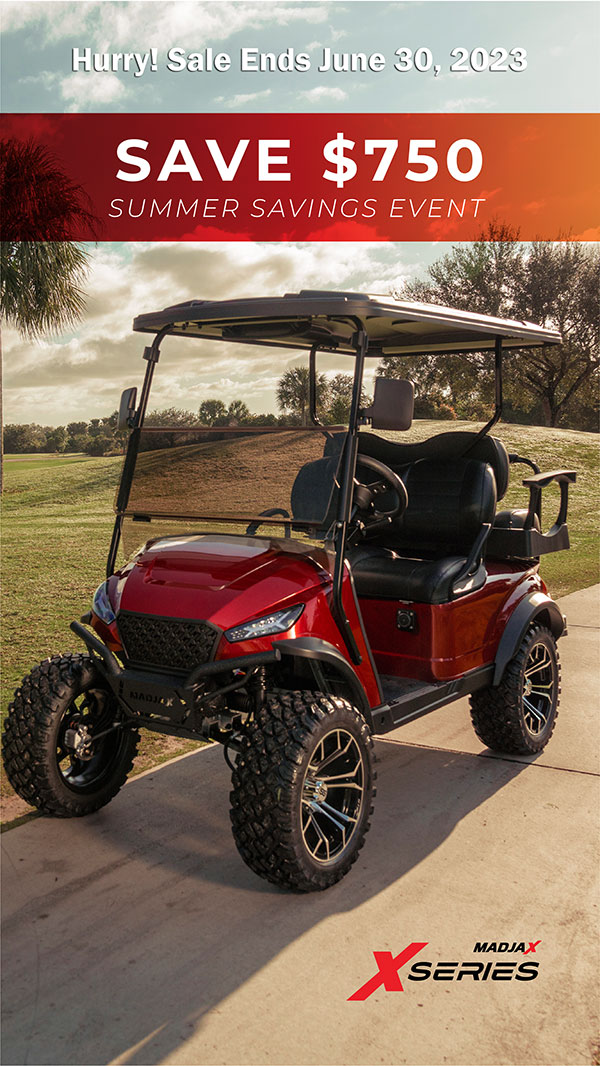 All in-stock XSeries cars on sale but hurry, sale ends June 30, 2023. Additional cars and color choices available.  Visit our showroom to personalize your MadJax XSeries model today!
2023-06-02T18:25:45-07:00
Admiral Blue metallic color, 4-passenger, $12,864 Sale Price $12,114
Features Included with XSeries Cars