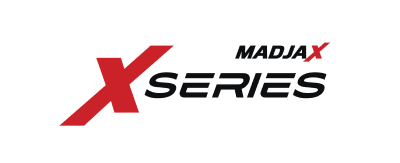 From MadJax, the premier brand for aftermarket golf cart parts & accessories, now comes a full golf cart solution, the XSeries.
The MadJax XSeries comes outfitted with the stylish Storm body kit and is available in 6 colors.  Choose from a variety of premium seating and tire & wheel options. A 3-year bumper to bumper warranty, a 4-year replacement plus an additional 4-year's prorated Reliance Lithium battery warranty, and in-stock replacements parts & accessories makes owning the MadJax XSeries easy.
We have MadJax XSeries cars ready for viewing and test drive now — view our current inventory.  Please contact us at 916-652-9078 or Sales@GilchristGolfCars.com to learn more.
FEATURES & SPECIFICATIONS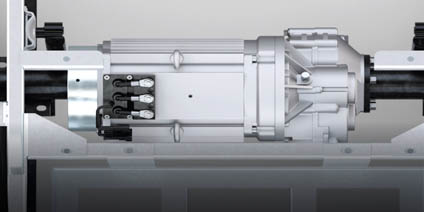 RELIANCE 5KW BRUSHLESS AC MOTOR
No maintenance & longer life span. Provides longer range & run times. Maximized torque, enabling efficient and energy-saving driving.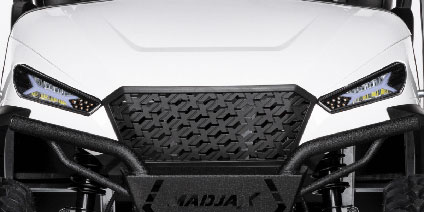 PREMIUM LIGHTING
Premium, flush-mounted, front & rear LED lights with sleek, black housing and clear lens cover. Headlights are equipped with high & low beams, and accent running lights.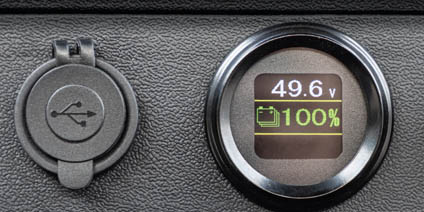 HIGH CAPACITY VOLTAGE REDUCER
Allows you to power multiple additional accessories, including USB ports, extra lights, speakers & more.
ONBOARD CHARGER
Allows you to charge by plugging the golf cart in directly, vs. needing a separate bulky charger. Energy efficient, high output.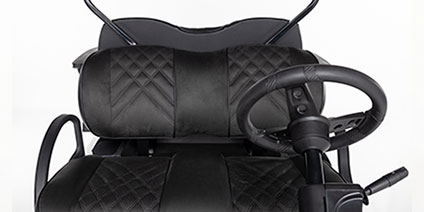 PREMIUM SEATING
Available premium seating offerings provide superior comfort.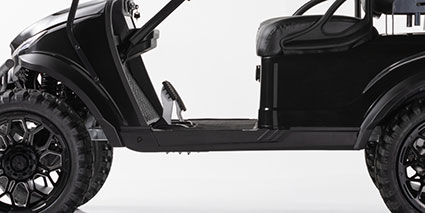 STRONG, RUST-FREE FRAME
Hot dipped, galvanized steel frame provides superior corrosion protection vs. other coating options.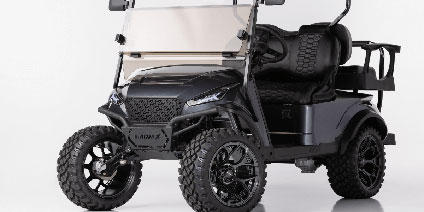 BODY DESIGN
Unique front cowl and rocker panels with a large fascia and grille. Stylish details and an automotive-style body, available in 6 colors.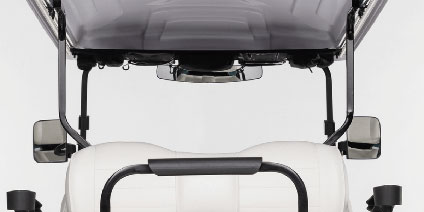 ENHANCED VISIBILITY
Side and overhead convex mirrors increase visibility of your surroundings.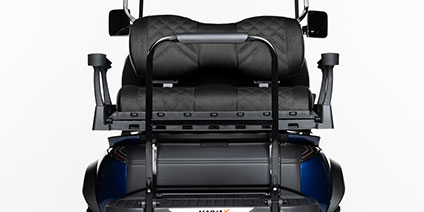 INCREASED STORAGE CAPACITY
Fold-down rear seat kit with access to private storage trunk provides superior storage for a 4-passenger model.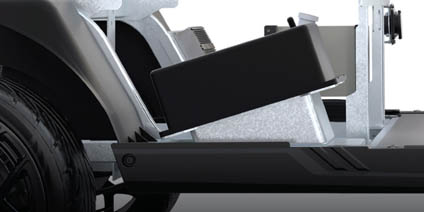 400A RELIANCE CONTROL SYSTEM
Powerful 400amp control system provides high output, fast acceleration, and ultimate driving power.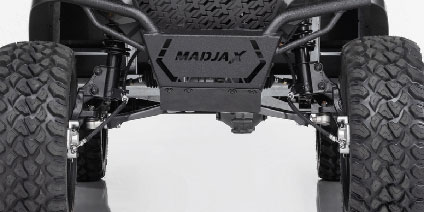 INDEPENDENT FRONT SUSPENSION & REAR SPRINGS WITH HYDRAULIC SHOCKS
Provides a high-end, luxury ride quality. Dampened vibration for a smoother ride. Easier vehicle maneuverability.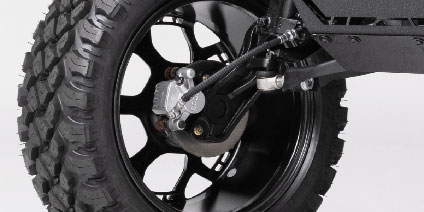 4-WHEEL HYDRAULIC DISC BRAKING SYSTEM
Increased stopping power and smooth operation. Provides strong performance in a variety of road conditions.