Let us help you keep your vehicle running!
Our highly trained technical and office staff has extensive experience with maintenance service and repairs for the top three golf car manufacturers: MadJax XSeries, Club Car, and Yamaha. As an authorized dealership for MadJax XSeries and Yamaha, we have access to the top technical support staff from two of the top manufacturers, when necessary.
With five factory trained technicians, four trained service advisors, multiple service trucks and trailers, and the most advanced 4-bay service center in the greater Sacramento region, we are ready to get the job completed correctly the first time.
Schedule Service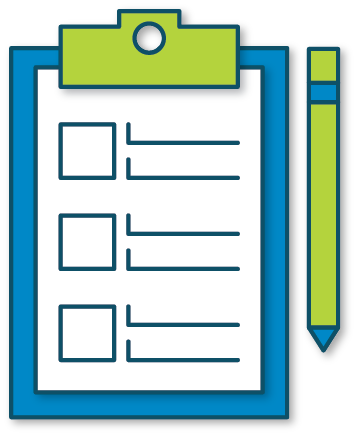 We offer Preventative Maintenance, Commercial Service, and Residential / Consumer Service.
To schedule your golf cart service, or if you have any questions on what it takes to keep your golf car in good running order, please feel free to contact us by phone at 916-652-9078, through our service request form, or directly by email at service@gilchristgolfcars.com.
Maintenance Service
All golf cars require preventative maintenance to enjoy maximum performance and value. We can help you achieve success by being proactive with a preventative maintenance program and accomplish a "repair before failure" goal. We can provide education on this process for our do-it-yourself customers or can provide the service at a price and interval that works for your budget and application.
New cars all come with the Owner's Manual from the manufacturer, and we have an "Owner's Guide" that we have developed over the years through our experience. At time of purchase delivery, you will receive our Owner's Guide along with a Parts & Service guide we've developed, so that you can begin enjoying your golf cart worry-free from day one!
Commercial Service
For commercial and business applications, a service plan is crucial to keep your golf car(s) running while limiting any down time. Businesses need all their golf carts operating daily, and we have the expertise and the solutions to help ensure this happens. We offer preventative maintenance, on-site service, and full service for gas or electric vehicles and know through experience the service level required for the different makes and models based on your application. Let us help design and provide a maintenance and servicing program that helps your staff save time and increase efficiency.
If you would like to discuss a program that works for your organization and fits your annual budget, please ask us for a free consultation. As an organization as well, we know how important it is to have all your equipment operating so that all your personnel can be as efficient and productive as possible.
Residential / Consumer Service
Residential or consumer applications combined with today's technology found in the newer golf cars don't require service as often as in the past, but the recommended service intervals still need to be followed depending on the mileage and make/model/year of the golf cart. If your car doesn't require service as often as our commercial customers based on our analysis, we will suggest an appropriate time to complete the service to help save you money. Feel free to call or email us to discuss an appropriate time to schedule your next service appointment.
Writing this to express my many thanks to all involved in the recent repair of my Yamaha. Derek, and all involved within the service department, you have made this golfer very happy to be riding such a fine product backed by excellent customer service. Thank you.
Pete is the kind of staff that will secure a long term business relationship with your clients. It's another good example of why we selected your company over many others.
I thank you for your check. I don't often have a situation occur in which you handled my understanding of the brake situation. I am more than pleased also by the manner in which you had the integrity to listen to my concern, and any time my friends (and myself) have another repair or purchase for your company or services, you can bet I'll be glad to tell them about you and your company. Thanks again.
Just wanted to thank you guys very much. You guys did a great job, and your technician was spectacular. Without a doubt, I'm definitely going to tell everybody about you guys. That was awesome today. Appreciate it.
Thank you for the follow-up and great service. We plan to use you in the future for any maintenance and have highly endorsed your endeavor to obtain more 'service' business with other private cart owners.
I just wanted to tell you how much I enjoyed my Gilchrist golf car. And your service reminders kept it well maintained. Whenever, you would like an out of state referral, send me an e-mail. You sure took care of me well.
Last night, we took the cart around the neighborhood for the first time…We were very happy with the improved speed and performance. Thank you and your friendly staff for the excellent customer service. We'll be sure to recommend your company to our friends here in Roseville Sun City & Lincoln Hills Sun City if they need cart servicing or a new golf cart.
I just wanted to send you a big "Thank You" for the new tires on my cart. The ride is incredibly smooth and way better than the others. If you want to ever include 'satisfied' customers in an endorsing advertisement, please include my endorsement of not only your professional service, but great follow-up. Thank you.
By the way, the technician (I keep forgetting his name) was great and an all around nice guy. He has come out on a couple of occasions and he is always patient, professional. and polite [when] interacting with my elderly father. Just wanted to let you know that we appreciate that. Anyway, let me know about the capacity indicator and the price for the motor to increase the speed of the cart.
Thank you for the great service! We love doing business with you folks! Thanks again!
Pete performed a tune up on my golf car yesterday. It runs better now than it has in years. Thank you Pete!
I have used Gilchrist for several years now and today was the primary reason why….My cart lost power yesterday and Pete from Gilchrist came out, diagnosed the problem, fixed it and since the battery was under warranty, I was not charged … Again, great service and professionalism.
Mr. Gilchrist, Your employees, Pete & Steve, came to my home today for a regular service call. I can't tell you how much I appreciate them finding a problem, fixing it, and not taking advantage of me. You will be my service provider from now on, and I will highly recommend your company.
Overall we are pleased and satisfied. Pete did a good job fixing it… and we thank you very much for your dogged persistence with the manufacturer. You are a very customer oriented and professional dealer.
I just wanted to say thank you to you and your technicians! We feel so well taken care of over here, you make our lives so much easier!
Thanks for all your help today. Peter was great and I really appreciate his work and your help. For sure I will let the board know at our next meeting your outstanding service.
Just wanted to drop you a quick note to let you know how happy we are with the service provided on my wife's EZGO golf cart. She loves this cart and when it started running poorly she was really upset.  I was attempting to fix the problem myself and even bought a new solenoid at your big warehouse location. That was my first time there and was so happy to be greeted by April. It was if I was in her home. She was so warm and cordial and her smile just lit up that front office area. She went as far as calling Barry up front to give some tips on installing the solenoid. He was great! It was a treat to go through the warehouse area and see the trailers full of golf carts. My wife and I live in Sun City Lincoln and I have on occasion seen some golf carts from Gilchrist parked at the golf course but never like I saw at your warehouse!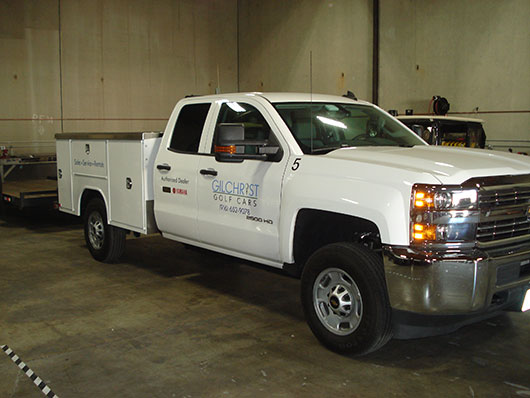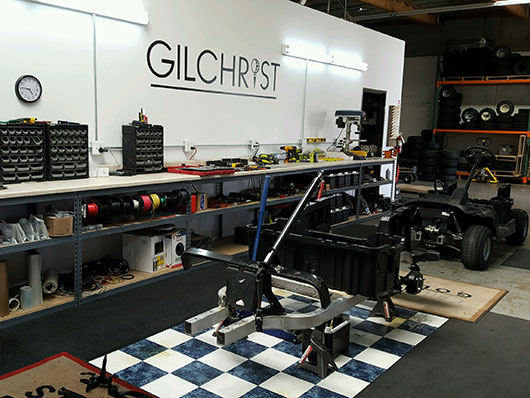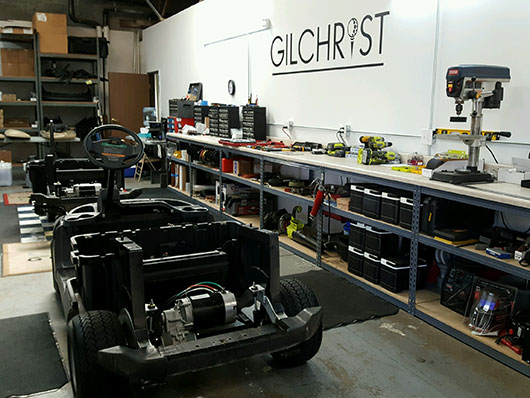 Preventative Maintenance, Service, & Repairs
We provide golf car service within 50-mile radius of our Rocklin service center
WE KEEP YOUR VEHICLE RUNNING!
Factory trained technicians, mobile service trucks, 50+ years' combined technical experience, friendly office and technical staff!
We are the greater Sacramento authorized dealership for Yamaha Golf Cars & MadJax XSeries. If you are looking for a new PTV, our Yamaha line is the easy choice when luxury, performance and value matter. If fully-loaded and wow-factor at an attractive price is your choice, then our MadJax XSeries line of cars checks the box!
If you are looking to buy a great car, our refurbished cars are an excellent alternative to purchasing a brand new cart. All our refurbished cars go through a rigorous service and quality control process before being offered for sale, and affordable financing options are available.
Golf car rentals are available year round. We have the largest rental fleet in the greater Sacramento area: over 150 gas-powered and electric golf cars, transporters and utility vehicles including 4-passenger, 6-passenger, and utility cargo bed models. Whatever your rental requirements will be, Gilchrist Golf Cars is equipped to handle them.
We have a large stock of common parts for all the cars we sell and service. If we do not have it in stock, we have access to thousands of parts from multiple suppliers with a short lead time. There are many accessories available to customize your golf car, and we can show you the latest and highest quality accessories available.
FAQs
How often should I charge my golf cart?
2020-03-14T13:07:13-07:00
Charge after every use and charge once per month if left idle for one month straight.