Gilchrist Golf Cars is the authorized Yamaha golf car dealer for the greater Sacramento area.
Drive2 PowerTech AC electric models are available and powered by Trojan lead-acid or RoyPow Lithium battery packs and come with industry exclusive Independent Rear Suspension. Please view our Yamaha Drive Gallery for examples of options available.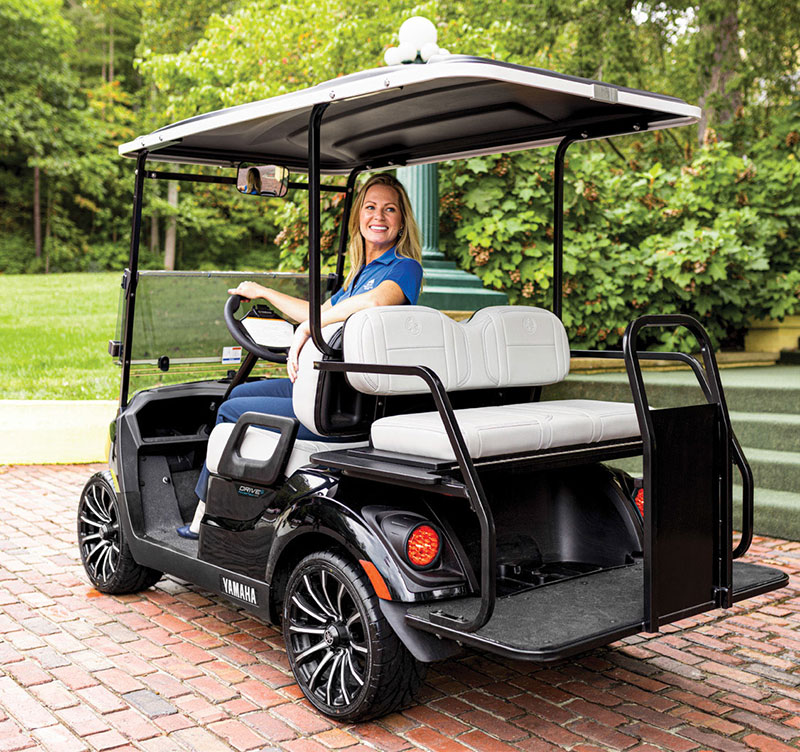 THE ONLY
LITHIUM-ION-POWERED

PTV WITH IRS

We engineered and optimized every last detail while creating an ideal balance between efficiency and driving comfort. For the first time ever, Independent Rear Suspension (IRS) now comes standard on the Drive2 PowerTech Li models. With added comfort and premium shock absorptions, now you can enjoy the smoothest ride yet.
DRIVE FARTHER AND SMOOTHER WITH INDEPENDENT REAR SUSPENSION.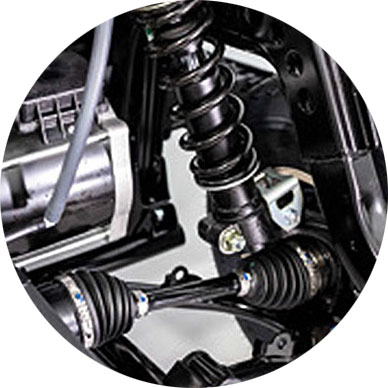 ZERO
MAINTENANCE

No watering, no tightening.
8 YEAR
BATTERY LIFE

Estimate based 6 miles/day.
38 MILES
DRIVING RANGE

When driven on flat track.